News
27-30 SEPTEMBER 2023
ISTANBUL EXPO CENTER HALL 9-10-11 Yeşilköy IstanbulFuar Merkezi, 34149 Bakırköy/İstanbul
https://www.metalexpo.com.tr/
Meet us Hall 11 Stand 11E-7
METAL EXPO ISTANBUL 2023
27-30 SEPTEMBER 2023
Iron and Steel Industry, 27-30 September 2023 Meeting at the "METAL EXPO EURASIA" Fair.
Iron and Steel industry, which has strategic importance for our domestic and national industry and is the locomotive of employment and exports, will meet at the "METAL EXPO EURASIA" Fair between 27-30 September 2023.
METAL EXPO, which will be held for the 5th time this year, aims to open new markets to the Turkish Iron and Steel Industry and focuses on making Istanbul an important international meeting point in this field. Industry representatives from 65 different countries participated in METAL EXPO in 2022, and the highest number of visitors came from Iran and Russia. METAL EXPO, which has more than 15,000 visitors, supports our exports with 150 participants. With the support of many non-governmental organizations, the fair, which will be held on an area of 16.000 m² and in 3 halls in total, will host its visitors with 250 local and foreign participants.
METAL EXPO, which has a very wide participant profile with Copper Alloy Metals, Stainless Steel, Tool Steel, Flat Products, Structural Steel, Steel Service Centers, Metal Processing Machines and Automation Systems in the Iron and Steel sector, will take place with the positive changes in global balances for Turkey. However, it also proves that it is an important platform of this sector. Besides the valuable institutions and organizations of our country; Manufacturer companies from countries such as Iran, China, India, Russia, Macedonia, and Italy are participating.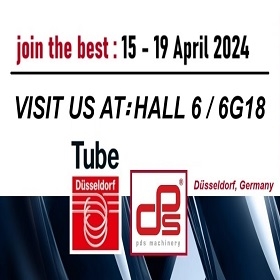 15-18 OCTOBER 2023
Riyadh International Convention & Exhibition Center , King Abdullah Rd, King Abdullah Dt., Riyadh 11564, Saudi Arabia
https://www.fabxsaudi.com/
Meet us Hall 1 Stand A22
METAL & STEEL SAUDI ARABIA 2023
15-18 OCTOBER 2023
FABEX Saudi Arabia, together with Metal & Steel Saudi Arabia, has strengthened its position as the true address for steel, steel fabrication, foundry, metalworking, forming, cutting, welding, Automation, finishing machinery since its establishment in 2012. It provides a true business class event for decision makers, technology giants, industry experts, manufacturers, suppliers, machinery companies, consultants, engineers, agents, traders, distributors and experts in the steel and metallurgy industry to come together and foster dialogue.
The presence of potential buyers from the steel, construction, infrastructure, pipelines industries at FABEX Saudi Arabia has led to FABEX becoming a solid and reliable platform to establish new connections and increase market share in the Gulf Cooperation Council.
When you invest in FABEX, you choose a trade fair with proven references. It has a well-deserved reputation among the MARKET LEADERS for providing excellent return on investment. Let's celebrate our 10th anniversary together and continue the success!